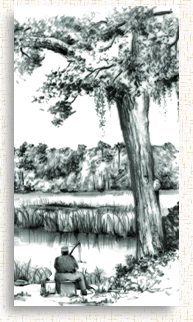 We are pleased to invite you to review the work of The Sapelo Foundation. As a foundation, it is always an honor to meet and support citizens who, through their work with non-profit organizations, give selflessly of themselves in order to improve the lives of others, to protect the natural resources upon which we all depend, and to uphold the principles of public good and government accountability.

The Foundation has refined its program areas in an effort to be more strategic and effective in efforts to bring environmental protection, social justice, and economic prosperity to rural areas of Georgia. The Sapelo Foundation has long been aware of the challenges faced by rural residents and is committed to building the capacity within communities that is needed to address them.

The Foundation continues to support organizations working for the long-term protection of our natural resources. This is a timely challenge given the rapid rate of population growth in Georgia. Sprawl, sustainable development, and smart growth are important areas for the Foundation to explore.

The Foundation strives to raise the awareness of citizens living in rural communities to better understand how economic and social injustice and the exploitation of natural resources directly affects them and their families. We are confident that, given the opportunity, citizens in these communities will gain the capacity to act, to gain a voice in the democratic process, and become active participants in effecting change at the local, state, and national levels. As a foundation, we will continue to assist those engaged in this struggle for a more equitable, just, and democratic society.
Trustees and Officers
Smith Bagley, President
Dr. Annemarie Reynolds, Honorary President
Susan Lehman Carmichael, Vice President
William K. Broker, Secretary/Treasurer
Irene Reynolds, Trustee
Henry H. Carey, Trustee
Franklin D. Bobrow-Williams, Trustee


Legal Counsel
Hubert Humphrey - Brooks, Pierce, McLendon, Humphrey and Leonard
Executive Director
Phyllis Bowen
Administrative Assistant
Barbara S. Bowdry